Services

What is Service of Process?
Service of process is the procedure employed to give legal notice to a person (defendant etc.) of a court or administrative body's exercise of its jurisdiction over that person so as to enable that person to respond to the proceeding before the court, body or other tribunal. Usually, notice is furnished by delivering a set of court documents to the person to be served.
Each jurisdiction has rules regarding the means of service of process. Typically, a summons and related documents must be served upon the defendant personally, or in some cases upon another person of suitable age and discretion at the person's abode or place of business or employment.
Proper service of process initially establishes personal jurisdiction of the court over the person served. If the defendant ignores further pleadings or fails to participate in the proceedings, then the court or administrative body may find the defendant in default and award relief to the claimant, petitioner or plaintiff.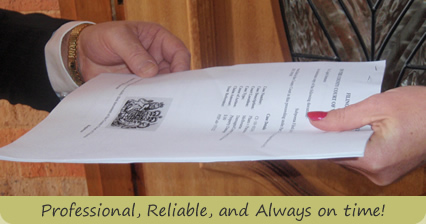 Historical Background:
In ancient times the service of a summons was considered a Royal act that had serious consequences. It was a summons to come to the King's Court and to respond to the demand of a loyal subject. In ancient Persia, failure to respond to the King's summons meant a sentence of death. Today the penalty for ignoring a summons is usually a default money judgment that must be subsequently enforced.